Mesquite, TX and Forney, TX Bookkeeping & Tax Firm
Special Bookkeeping Promotion - 50% off First Month Services for New Clients!
Want to learn more about our Mesquite and Forney bookkeeping & tax services? We invite you to browse through the list of services on our website then call us at 972-573-6055 to set up an appointment.
IN REGARDS TO CURRENT CIRCUMSTANCES
Due to the current circumstances we are offering our current clients different ways to get your tax information to us. There are lots of ways to submit your tax documents:


- Email us at info@peggys-tax.com
- Login to the client portal at peggys-tax.com and upload the tax documents.
- Drop off your paperwork at either of the locations (Mesquite or Forney)

IMPORTANT: Tax Season Deadline now Extended to July 15th
​
For the safety of our clients and employees we are no longer taking tax appointments.
Thank you for understanding and stay safe during these difficult times.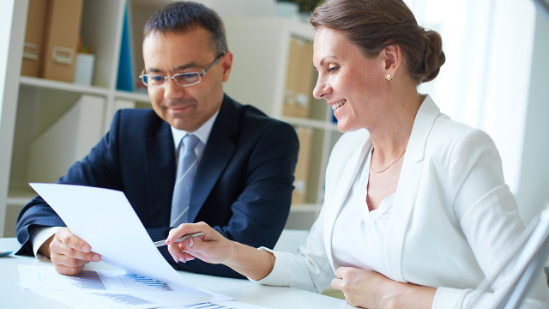 Peggy's Bookkeeping & Tax Service is an affordable, experienced, and friendly bookkeeping and tax firm that offers a broad range of services for business owners and individuals. We have years of real-world experience providing bookkeeping and tax services for all kinds of small businesses including bookkeeping, tax planning, and new business advisory. We have helped many businesses reduce their tax liability and ultimately become more profitable as a result of working together with us to manage their finances more efficiently. We have also helped individuals with income tax preparation to make sure they take advantage of all the deductions they're entitled to and never pay more than they actually owe.

​
Whether you are looking for a full package of bookkeeping and tax solutions for a growing business or annual tax return preparation as an individual, our goal is to form a long-lasting professional relationship. We welcome new clients with a free initial consultation and offer all our services at affordable rates to Mesquite, Sunnyvale, Forney, Balch Springs and Garland area businesses and individuals. No matter what type of client we are working with, we strive to fully understand and address their questions and concerns promptly.

Sharon Moore
Sharon Moore, also known as the "magic tax lady", has over 30 years of experience in the tax and bookkeeping industry. She took over her mom's (Peggy) business; which is where the company got its name from. Sharon knows all the ins and outs of the tax and bookkeeping industry. She is a dedicated, well respected individual who will go out of her way to ensure her clients are satisfied. She is one of the best when it comes to preparing tax returns in the industry.

Anita Molidina, E.A.


Anita Molidina has been in the tax and bookkeeping field for well over 10 years. After obtaining her Masters in Accounting degree from The University of Texas A&M at College Station she decided to go work for Deloitte & Touché (one of the top 4 Accounting firms). She realized she had a passion for helping customers and wanted to do something that would have a direct impact on them. In 2011, she decided to join Peggy's Bookkeeping and Tax Service and slowly after that obtained her Enrolled Agent certification from the IRS which allows her to represent her clients. Anita loves helping her clients and has a passion for excellence!

Tracy Pennington


Tracy Pennington has been with Peggy's Bookkeeping and Tax Business for over 15 years. She has significant knowledge in the bookkeeping space. She currently oversees the bookkeeping department and enjoys welcoming new clients. She truly cares about her business clients and makes every effort in making sure their needs are met.
Business Services
Payroll

Small Business Bookkeeping

B & T Express

New Business Formation

Profit Advisor

7 Secrets for Small Biz Owners
Tax Services
Tax Preparation

Tax Planning
Tax Problems
IRS Audit Representation, Non-filed Tax Returns, Back Taxes Owed, Payroll Tax Problems, IRS Liens, IRS Levies, IRS Wage Garnishment, IRS Seizures, IRS Payment Plan, Offer in Compromise, Bankruptcy, Innocent Spouse Relief, Get Your IRS File
Call Us Today For Smarter, More Practical Tax Solutions!
Tax Center
Tax Due Dates, View Tax Rates, IRS Forms and Publications,
1040 Tax Calculator, Access Tax Forms


Track Your Refund

When will you receive your refund? The answer depends on how you filed your return. The IRS should issue your refund check within six to eight weeks of filing a paper return. If you chose to receive your refund through direct deposit, you should receive it within a week. If you use e-file, your refund should be issued between two and three weeks.
You can check on the status of your refund by clicking on the links below.
Check your Federal Refund - Click Here
1040 Tax Calculator - Click Here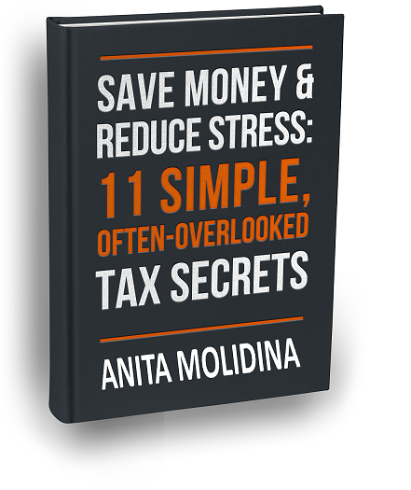 DOWNLOAD OUR FREE E-BOOK!

SAVE MONEY, REDUCE STRESS:
11 Simple Secrets Often Overlooked By Mesquite Taxpayers
... and How To Use Them To Write Off Anything & Avoid IRS Audits
CLICK HERE FOR YOUR
FREE MINI E-BOOK
Financial Guides & FAQs


Get comprehensive guides on Life Events such as Getting Married, Becoming a Parent, or Preparing for College. You will also find guides for different Investment Stratagies, as well as Frequently Asked Questions.

Call Us Today At: 972-573-6055
CLICK HERE FOR ALL OUR GUIDES AND FAQ ARTICLES
Easy To Find &

Convenient Hours
Mesquite Location:

Monday - Friday: 8:00 a.m. - 5:00 p.m.
Saturday: Closed
Sunday: Closed
Forney Location:

Monday - Friday: 8:30 a.m. - 5:00 p.m.
Saturday: Closed
Sunday: Closed