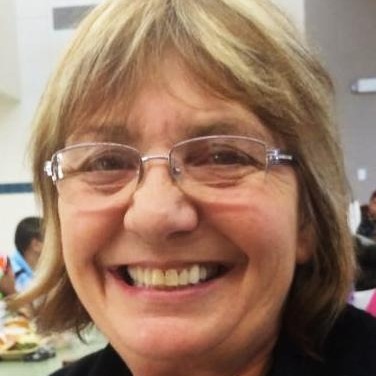 Sharon Moore
Sharon Moore, also known as the "magic tax lady", has over 30 years of experience in the tax and bookkeeping industry. She took over her mom's (Peggy) business; which is where the company got its name from. Sharon knows all the ins and outs of the tax and bookkeeping industry. She is a dedicated, well respected individual who will go out of her way to ensure her clients are satisfied. She is one of the best when it comes to preparing tax returns in the industry.
Anita Molidina, E.A.


Anita Molidina has been in the tax and bookkeeping field for well over 10 years. After obtaining her Masters in Accounting degree from The University of Texas A&M at College Station she decided to go work for Deloitte & Touché (one of the top 4 Accounting firms). She realized she had a passion for helping customers and wanted to do something that would have a direct impact on them. In 2011, she decided to join Peggy's Bookkeeping and Tax Service and slowly after that obtained her Enrolled Agent certification from the IRS which allows her to represent her clients. Anita loves helping her clients and has a passion for excellence!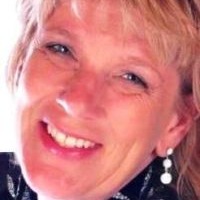 Tracy Pennington


Tracy Pennington has been with Peggy's Bookkeeping and Tax Business for over 15 years. She has significant knowledge in the bookkeeping space. She currently oversees the bookkeeping department and enjoys welcoming new clients. She truly cares about her business clients and makes every effort in making sure their needs are met.
Your Success is Our Success!


Vision
Leader in providing peace of mind bookkeeping and tax services to individuals and small business owners by partnering with personal trusted advisors that strive to build relationships, give back and make a difference in the communities we serve.
Mission
Our mission is to help individuals and small business owners succeed by focusing on educating our clients and ensuring their needs are met so they can grow and meet their goals and objectives.
Purpose
We have a passion for helping people and giving back to the community. We do this by making a difference and an impact on everyone we serve. Customer service and Community Involvement are our number one priorities!
Value Proposition
We specialize in helping individuals and small business owners who are looking to grow and have very little time to focus on finances, Peggy's Bookkeeping & Tax Service is the company that will help increase your income, reduce your expenses, and improve your processes by managing your finances more effectively which will help you make more money. We will help you get the highest refund back possible or pay the lowest tax liability. We have over 40 years of documented results and we pride ourselves in being the best in the business. We have been ranked as one of the Top 10 Tax Preparation Service Firms in Dallas, TX. We go out of our way to make sure our clients are satisfied and well taken care of.
Our primary goal as a trusted advisor is to be available and to provide insightful advice to enable our clients to make informed financial decisions. We do not accept anything less from ourselves and this is what we deliver to you.
We feel it is extremely important to continually professionally educate ourselves to improve our technical expertise, financial knowledge and service to our clients.
Our high service quality and "raving fan" clients are the result of our commitment to excellence.
We will answer all of your questions, as they impact both your tax and financial situations. We welcome you to contact us anytime.
Call Us Today For Smarter, More Practical Tax Solutions!
Our firm provides outstanding service to our clients because of our dedication to the three underlying principles and core values: Professionalism, Responsiveness and Quality.

Professionalism
Our firm is one of the leading firms in the area. By combining our expertise, experience and the energy of our staff, each client receives close personal and professional attention.
Our high standards, service and specialized staff spell the difference between our outstanding performance, and other firms. We make sure that every client is served by the expertise of our whole firm.
Responsiveness
Our firm is responsive. Companies who choose our firm rely on competent advice and fast, accurate personnel. We provide total financial services to individuals, large and small businesses and other agencies.
To see a listing of our services, please take a moment and look at our services page. Because we get new business from the people who know us best, client referrals have fueled our growth in the recent years.
Through hard work, we have earned the respect of the business and financial communities. This respect illustrates our diverse talents, dedication and ability to respond quickly.
Quality
A bookkeeping firm is known for the quality of its service. Our firm's reputation reflects the high standards we demand of ourselves.
Our Reviews

Here is what our customers are saying:
Do you know someone who could benefit from Peggy's Bookkeeping & Tax Service?


One of the best compliments you can give us is a referral! Thank you for your trust and your business. We offer $27 for each referral you send over to us. Plus, your friend will be thrilled to receive 20% OFF Any Tax Service Discount.

Please use the button below to send us your name and the name of a person you would like to refer to us. A friendly expert will reach out to see if Peggy's Bookkeeping & Tax Service is a good fit.